For our latest episode of the 'Building Your Business' podcast, Chris Lewis is joined by Archer Gowland Managing Director, Ian Walker, and special guest: Michael Fingland - CEO/Founder, Vantage Performance.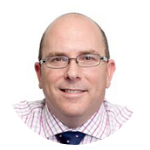 Throughout the episode each discuss how SME businesses can begin the process of business recovery, and address the critical challenges of building business resilience in a post-pandemic world.
As an award-winning specialist in Turnaround & Corporate Advisory services, Michael has over 25 years' experience supporting SME & large business through change processes, and helping create strong, more robust business practices.
Across the discussion, Ian & Michael bring together their collective expertise to cover a variety of issues including Profit Improvement, Rapid Growth, and Safe Harbour protections.
Listen to this exclusive discussion via below:
For More Information
For more information or to discuss the content of this episode further, please contact the Archer Gowland office on (07) 3002 2699.