We're excited to release our official Archer Gowland podcast series - 'Building Your Business'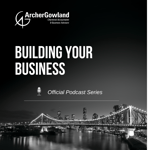 Released monthly and hosted by Chris Lewis (Archer Gowland) - we'll be sitting down with various business leaders and senior management professionals from within industry to discuss the complexities of day-to-day operations and business management topics important to leadership teams and SME business owners.
Throughout the series, there will also be features from Archer Gowland Directors: Ian Walker & Smiljan Jankovic - as they discuss the vital updates surrounding Accounting, Business Advisory, and Taxation matters across the year.
Each episode will be made available to listen via our website, or your preferred podcast streaming platform (Apple Podcasts, Spotify, and SoundCloud).
---
For this episode, I'm joined by Nicky Lonergan - CEO, Archers - the Strata Professionals - to discuss the Importance of positive Employee Empowerment & Engagement, and Working with Leadership teams to Build a Successful Vision.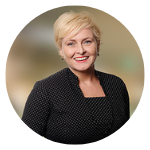 Across her career, Nicky has actively championed a variety of initiatives designed to help leadership teams to drive organisational culture and help empower employees to develop & achieve their company's values, goals, and vision.
As a leading C-Suite professional, Nicky shares some of her own experiences throughout the episode and the best practice methodologies that have helped her to achieved continued success.
Listen to our discussion via below:
For More Information
For more information, please contact the Archer Gowland office on (07) 3002 2699.