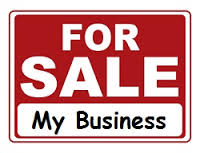 Most of the two million business owners in Australia run their own business to make money, have greater flexibility and freedom, create legacies and reap financial rewards when they come to sell.
For many, the ultimate goal is the sale of their business. But with so much focus on what life will look like after the sale, less energy is often directed at the sales preparation process.
It can take 18 months to two years to sell a business – longer if it is not ready for sale. By being prepared, you can capitalise on favourable market conditions, reduce the selling timeframe, and sell to the right buyer for the right price at the right time.
How ready are you to sell?
Here's a handy checklist for you to gauge how ready your business is for sale against eight key success factors:
Key success factors

Measurement

Status

Price

Has your business undergone an independent valuation?

Yes / No

Growth potential

Are you in a growing industry?

Or are you growing market share?

Yes / No

Yes / No

Market demand

Describe the demand for your products / services

High / Med / Low

Profitability

What is your gross profit margin?

Have you undertaken a cost minimisation process?

___ _%

Yes / No

Brand awareness

Is your brand well known by your target market?

Yes / No

Policies and procedures

Do you have current policies and procedures in place to guide operations?

Yes / No

Team

Describe the quality of your management team

High / Med / Low

Intellectual property

Are all rights to patents, copyrights or trademarks in place?

Yes / No
How did you go?
You can use the answers generated by the above exercise to create your 'pricing story'. Your story works alongside your price to substantiate how you arrived at your price, how it balances risk, the key success factors that you have in place, the potential earnings and opportunities for your business.
Want more information?
For more information and a step-by-step guide on how you can prepare your business for sale, click on the image above to instantly download the Archer Gowland PDF White Paper "Building a Saleable Business – A FREE Guide for SMEs" written by Ian Walker.
PS. You may also find our other blogs on building a saleable business useful.