Grants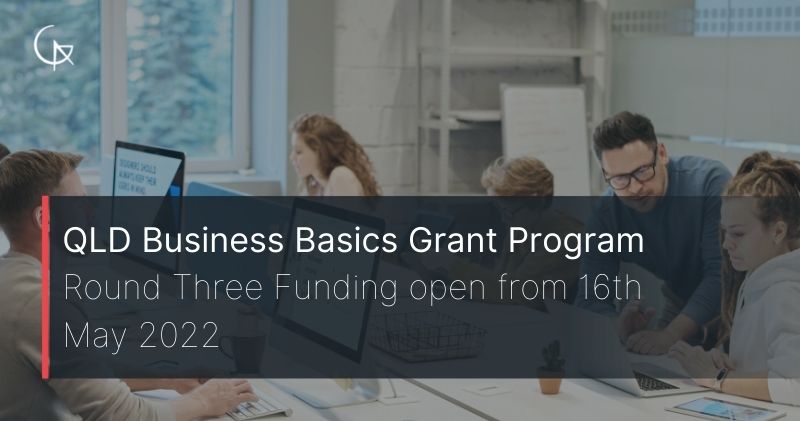 May 11, 2022
Following its initial introduction in 2021, from 16 May 2022, applications will open for the Queensland Government's Business Basics Grant Program - Round Three, available to small businesses to increase core capabilities/skills and adopt new best-practice methodologies.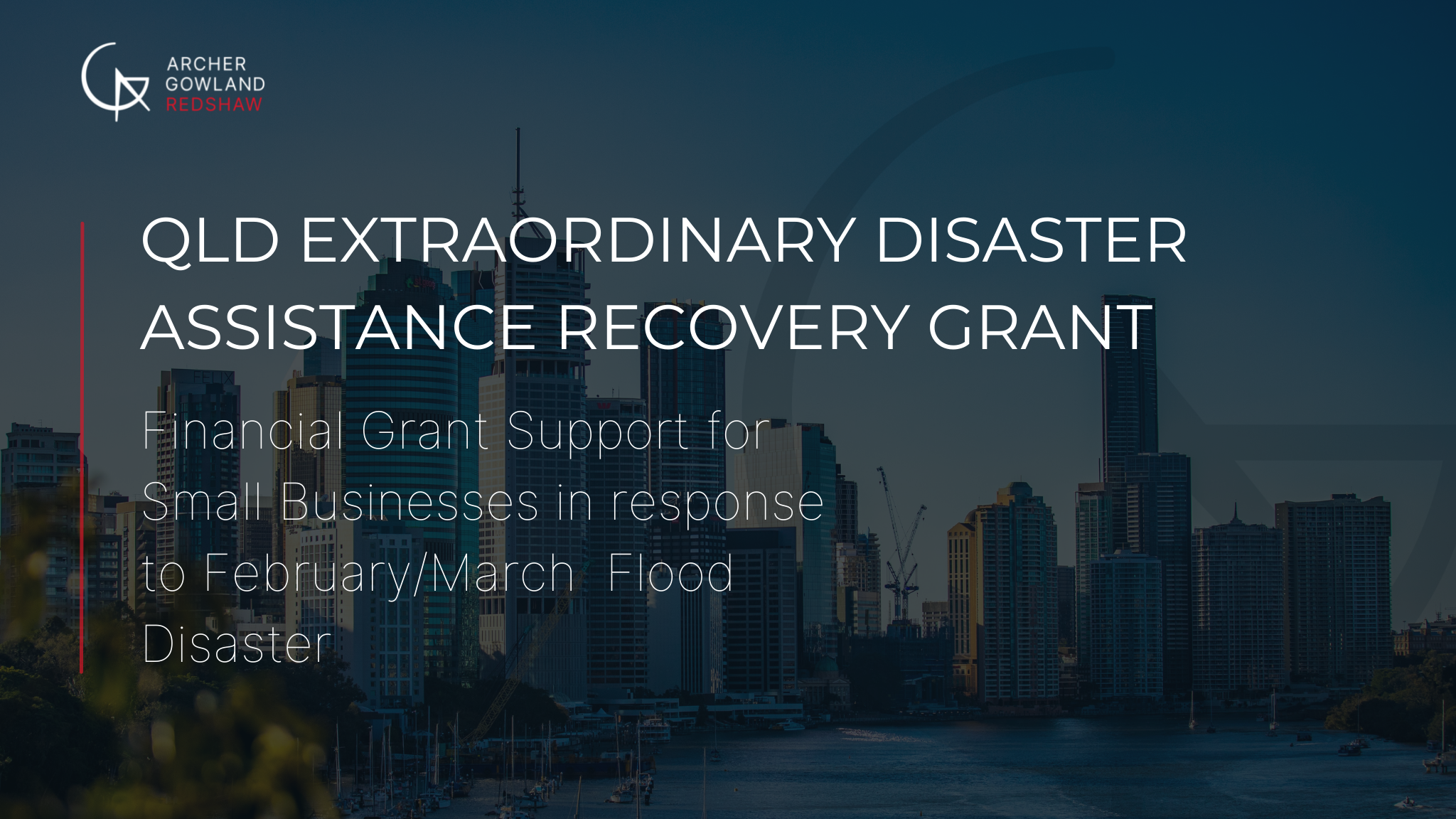 Mar 07, 2022
In response to the impacts of the recent South-East Queensland rainfall and flooding, the Queensland Government has announced the release of its 'Extraordinary Disaster Assistance Recovery Grants', designed to support affected small businesses in their recovery.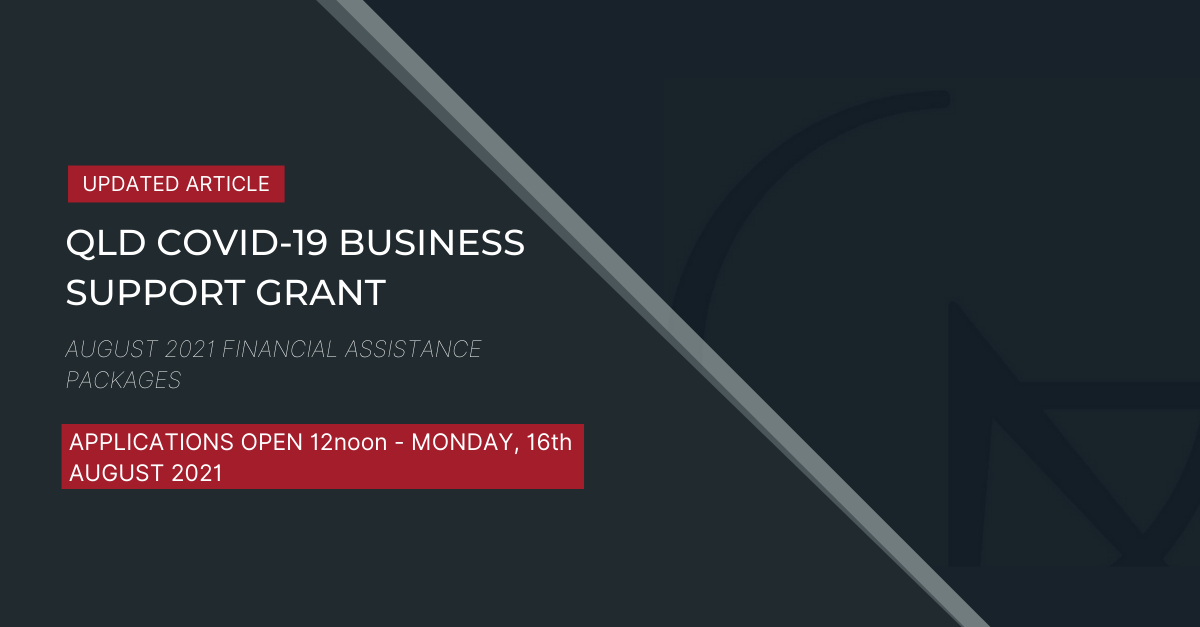 Aug 03, 2021
Whilst more details are still to be announced by the QLD Government in the coming days, businesses impacted by the latest lockdown restrictions in Queensland may be eligible for financial assistance and support through the 2021 COVID-19 Business Support Grant.